About Us
With over 20 years in experience, the Via B Design team is committed to providing professional results that are specialized to our clients' needs in the Washington County, Utah and online.  Whether you are looking for a bargain with convenient fast turnaround, or a quality lifetime design, we deliver.  We help you discover the kitchen, bath, and closet ideas you are looking for, take your budget, and create a plan unique to your vision.
Bianca Magoulas is the lead kitchen designer of Via B Design.  Commercial Class A Project Manager for nine years acting as owner/builder of existing and new construction office space. She oversaw build out of second phase of very visible landmark project and entire third phase of ground-up construction.
Clients included Charles Schwab and other high profile private offices. Specialized in custom high end interior tenant improvements. During this time, Bianca also worked as a real estate agent for Re/max specializing in residential properties. Residential interior renovation specialist for the last five years, working in the north bay.
Specializing in home tear down and reconstruction, kitchen and bathroom design, space planning, cost engineering.  All aspects of design including ultra-modern to the old world. Design services encompass initial design, detailed tile drawings, product purchase, build-out, and explaining the function of the product once installed.  Bianca continues to assist homeowners with their home improvement investment and providing excellent project management services.
Kathleen Steppler is an Interior Designer new to the Via B design team. After earning a Bachelor's of Science from the University of California, Davis in Environmental Design, emphasizing in Interior Architecture, Kathleen has continued her design work in Sonoma County. Having spent time as a showroom stager and decorator, Kathleen's work has purposefully evolved to that of Interior Designer and Design Consultant for residential bathroom and kitchen renovations. Kathleen's strength and enthusiasm is in spatial planning and material specification of high functioning rooms tailored to the client's aesthetic style.
Kristina Brockmann is the Creative Director.  She was a professional model for three years in San Francisco who has had the honor of working for clients such as Bloomingdales, Neiman Marcus, Range Rover, Google, Pacific Weddings, and many more.  She has worked for a variety of companies including construction and real estate offices as a social media manager utilizing her graphic design skills and administrative skills in concert.
[via-col3]
[/via-col3][via-col3]
[/via-col3][via-col3]
[/via-col3]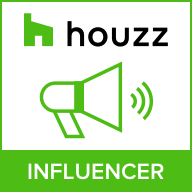 Community Involvement
The Via B Design is active in the community like our Cabinet Manufacturer Canyon Creek.  Canyon Creek helps rebuild homes that have been through a natural disaster such as a storm, flood, wildfire or earthquake.
Have extra pots and pans? We encourage our clients to donate any old pots and pans to the local Homeless Shelter.  Just let us know you want to donate them and we will pick them up.